Bella Hadid wears illusion ripped jeans | Pictures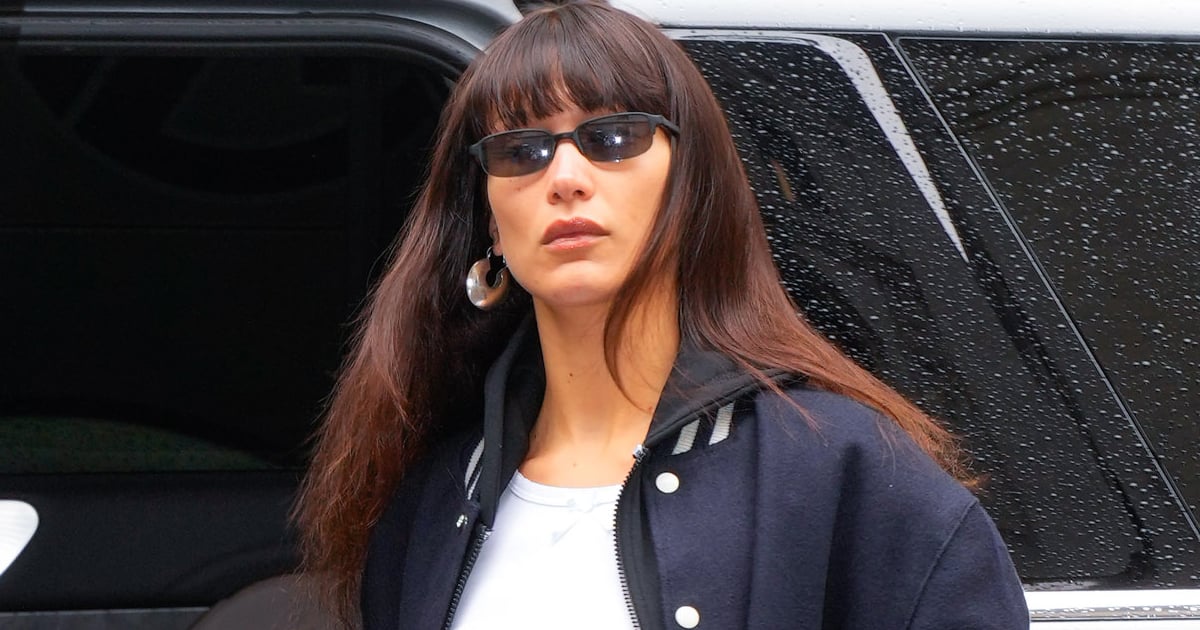 Bella Hadid plays tricks on us in her latest streetwear look. On Monday, the model took to the streets of New York outside the Marc Jacobs fashion show in a pair of graphic jeans that created the illusion of shredded denim. The "ripped" jeans were screen-printed with a burnt pattern that showed the front of both legs neatly tattered and ripped, right down to Hadid's shiny white platform loafers. She styled the jeans with a black varsity jacket layered over a lettuce-trimmed crop top, along with a button-up shirt, which she wrapped around her head like a scarf to cover her blunt micro bangs.
Looking effortlessly cool, Hadid also paired the low-rise jeans with a skinny belt, black sunglasses, a JanSport mini backpack and a pair of white headphones that made the bare midriff look like a nod to 2004. The jeans themselves were two-toned, with one leg in a medium wash and the other in a slightly lighter shade. In places, the denim looked bleached or frayed, while other pieces of fabric looked like they had barely been rescued from Olivia Rodrigo's ex-boyfriend's bedroom in the 'Good 4 U' music video. .
Hadid wore the look the same day she was seen sporting matching mullets and bleached brows with her sister, Gigi Hadid, at the Marc Jacobs show. On the runway, Bella wore a voluminous black and white sleeveless ball gown in Matrix-esque vinyl, while Gigi wore a dramatically oversized rib-knit sweater in watermelon pink.
See how Hadid styled chic graphic jeans from every angle.