How To Wear Jeans With Ankle Boots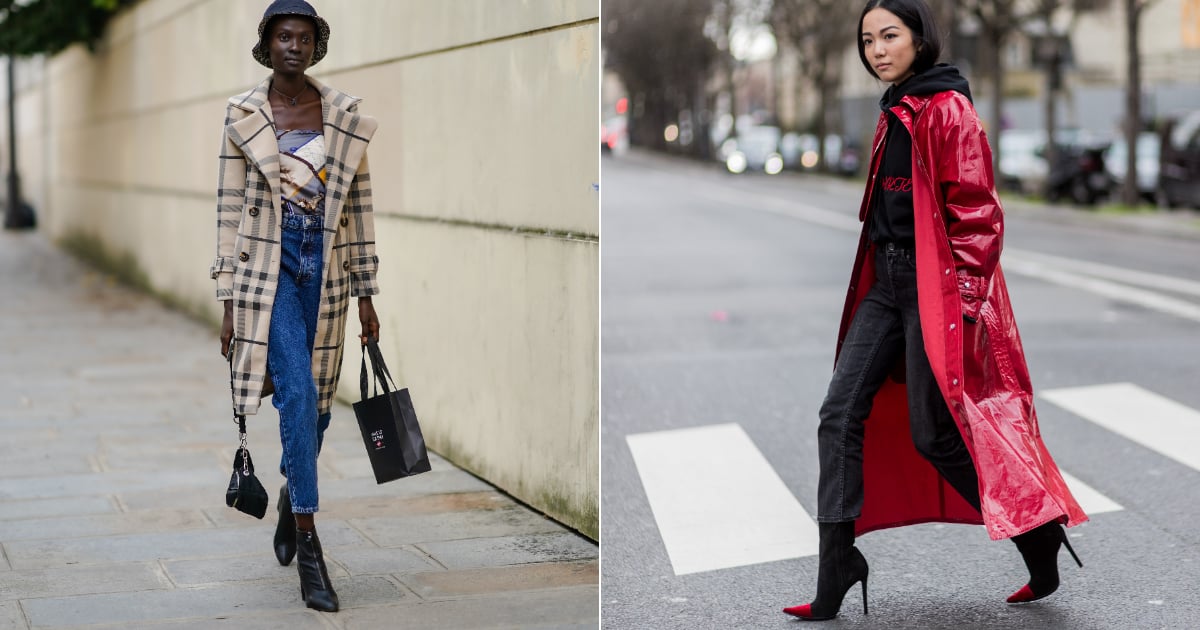 Boot season has arrived. And while knee-high boots are a popular shoe choice for nights out, parties, and beyond, we can certainly all appreciate the relative versatility of an ankle boot moment. They're easy to put on, not too bulky, and can be easily styled with anything in your wardrobe for casual or sophisticated outings. They work well with everything from suits to miniskirts, but denim is especially chic. And there are endless combinations to wear jeans with ankle boots.
Whether you're thinking of wearing ankle boots with straight jeans or their wide-leg counterpart, the style tips are pretty flexible. In some cases, it may be best to tuck your jeans into the top of your boots, such as when wearing skinny styles. If you go for a wider fit, you can drop them above to elongate your leg even more. If you have a style of ankle boot you'd like to show off, cropped jeans that show off your shoes in all their fashionable glory are key. Or you can tuck chunky ankle boots under longer jeans to give you some lift without the extra bulk.
We turned to street style stars for some extra inspiration on wearing jeans with ankle boots. And there's not only a look for every style, but also for every moment of the day. Whether you love skinny jeans or prefer wide leg jeans, scroll through the following outfit ideas for how to wear jeans with ankle boots.