I Wore Crop Tops Every Day For A Week And Here's What Happened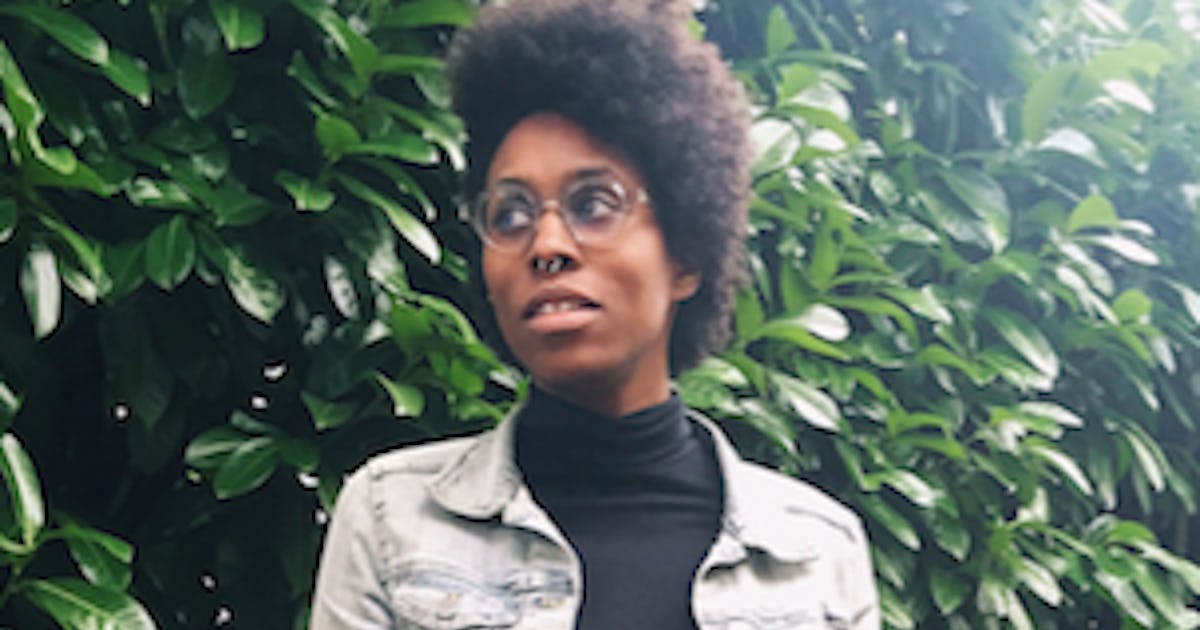 I'm extremely embarrassed to show my belly unless it's at the beach, even then I find it hard to overdo it. I love crop tops, because they're so comfortable, but after going through several stomach and child surgeries, I've always been unsure about wearing crop tops. I grew up very conservative, with parents who always told me to cover up. I grew up around the idea that girls and women need to be careful how they show their bodies, because of how men will "stumble" or be "tempted".
Even though I no longer subscribe to that line of thinking, the message has stuck with me. But I've always believed that if I was going to show parts of my body, they had to look a certain way – they had to be "perfect". I bought into the idea that a perfect body exists at a very young age, and because of that, I know that the perfect body is definitely not the one I have. I've had two C-sections, my belly is covered in stretch marks and I had kidney surgery about a year and a half ago. I now have four small scars on my stomach and a huge scar on my side. The first time I went soaking in a hot tub full of naked people, I was so scared my body might offend someone.
But my body is mine, as are its scars, and honestly, when was a scar ever thought of as being conventionally beautiful?
The experience
So I decided to wear crop tops for a week to see how I felt about them and how I felt about my body in return. I'm at a time in my life right now where I'm really trying to push myself. If it doesn't work, it doesn't work, but I want to be able to say that I tried instead of falling back into a cycle of shame for something I have no reason to be ashamed of. So this week I focused on giving myself and my stomach the freedom to be. I wore a crop top every day, and here's what happened.
Day 1
While I don't necessarily feel confident enough to wear crop tops, I do own a few. I usually pair them with pajama pants, or wear them under overalls or a dress. I can't stop buying them because they are so cute and trendy. Of course, with my luck, when the first day of the experiment arrived, it was raining, but I didn't deter my plan to wear a crop top.
At one point, while in the bathroom, I just looked at myself in the mirror, which I find very difficult to do for a long period of time, but I couldn't tear myself away. As weird as it sounds, I started talking to myself out loud about my body, actually admiring the scars and lines that made my belly what it was.
My kids loved it! They kept touching my stomach, especially my navel. I was really looking forward to picking them up from school with nothing but jeans, a jacket and a little shirt that exposed my belly because I was worried about what other parents would say and think about me, but surprisingly no one said anything.
At the end of the day, I was relieved to cover my belly again. I kind of thought I would feel empowered, like I often do when challenging myself, but I was just happy to be done on day one.
Day 2
The second day was not easier. I dreaded putting on another crop top and of course, Portland style, it was raining again and I felt a little bloated. I stayed in bed as long as possible, but eventually I had to get up and live. This time I chose a cropped top that looked a bit like a turtleneck with long sleeves. I actually liked it, but I still wasn't sure about the whole thing about showing my whole belly to strangers!
I tried to evoke confidence, but every time I was in public I kept thinking that EVERYONE stared at my belly, wondering why it was covered in scars. No one was really paying attention, but I was convinced they were. I thought maybe my partner or my friends would comment on all the visible skin, but no one did. I felt like I was giving birth, but because no one said anything, did they even see me?
At the end of the second day, I started to think a little differently about how this experience was going. I realized, maybe, showing my belly might not be as important as I said in my head.
Day 3
I felt a little better when I woke up and got dressed on Wednesday. I wasn't as concerned about what people thought of how I was dressed. Instead, I was more concerned with how I perceived my body. At one point, while in the bathroom, I just looked at myself in the mirror, which I find very difficult to do for a long period of time, but I couldn't tear myself away. As weird as it sounds, I started talking to myself out loud about my body, actually admiring the scars and lines that made my belly what it was.
I just never looked at my body and thought it was beautiful.
Something about that made me feel a little less scared, a little prouder, and a little more relaxed. I realized that if I expect someone to treat my body with respect, I have to start with myself. If I don't like what I see, how can I demand someone else? Of course after that someone pointed to the big scar I have on the right side of my body. At first, when they were pointing, I was like "OH GREAT! LOOK! EVERYONE IS UNCOMFORTABLE!" But what they asked was that it was an "amazing scar, how did you get that?"
I was definitely surprised and shocked. I didn't know what to answer at first, but eventually I was able to tell the story of my operation. I had never considered my scars badass or amazing, so it was cool that someone saw them in a certain way. For me, it's just something that happened. To someone else, it looked like something I had survived. A brand that made me who I am. It turned out to be an affirmation I didn't even know I needed.
Day 4
Four days into this experience, I began to see my body in a totally different way. I never hated him – he worked wonders and carried me through two births and surgery. I just never looked at my body and thought it was beautiful. Yet with each passing day gave me a new reason to appreciate, respect, and be proud of my stomach as it was. Since there was no rain, I wore a crop top without a jacket and felt free. I felt freed from a fear that has accompanied me since I was little until now. I had the freedom to see my body and love it exactly how it was (and is). And to celebrate, I went out to a bar on Saturday night. It was the first time I was in a room with several people wearing a small shirt.
Maybe the booze helped, but I think it was the most comfortable I've ever felt. People thought my scar was shiny, and other than that, no one cared what I was wearing or what my belly looked like. It gave me that kind of rush and made me extremely proud of myself for how this week had turned out.
Day 5
My children like when I show more skin. They kept tracing my scars and rubbing my stomach. They wanted to know the places in my body where they had been and where they came from. I loved it. Prior to this experience, I had never really thought about what it would mean for my children to see me in "less" clothes, with any part of my body visible in a way that was not overtly sexualized. But sharing that moment with them that meant as much to them as it did to me was something I will always remember.
Day 6 and Day 7
On my last day, the rain helped end this experience and I came full circle wearing the same cropped top I started the week with. I thought it was appropriate. I missed my other t-shirts, but I wasn't so nervous about crop tops anymore. More so, I wasn't so nervous anymore about my stomach being exposed. I was proud to show my belly. Being able to go out in public spaces without holding my arms over my stomach, or gnashing my teeth raising my arms like something I've honestly never felt before, and I was ok with just being there, okay to be me.
What I learned
Even in all my feminist beliefs and fame, I still cling to outdated, conventional beauty standards. Although I appreciate my body for the things it does and can do, I've never really been able to put myself forward – both physically and mentally – and feel comfortable. I never really saw my body as something that deserved to be beautiful or good.
But over the past week, I've learned that my body doesn't need to be toned and geared up for other people's consumption. It's perfectly acceptable exactly like that. I also learned that my harshest critic on my body is me. I am the one who tells me that I should be more beautiful, be better. Not a single person stopped me this week to tell me I should cover up or be ashamed of the state of my stomach after two C-sections and kidney surgery. No one was disgusted by my appearance or questioned my choices. No one made me feel inferior or worthless. Instead, it comes from me. I was sending the wrong message out into the universe not realizing that the way I look and feel right now is the best I've ever looked and felt, and tomorrow I'll only feel better.