MyTheresa Just Released The Ultimate Capsule Of Self Portrait Evening Dresses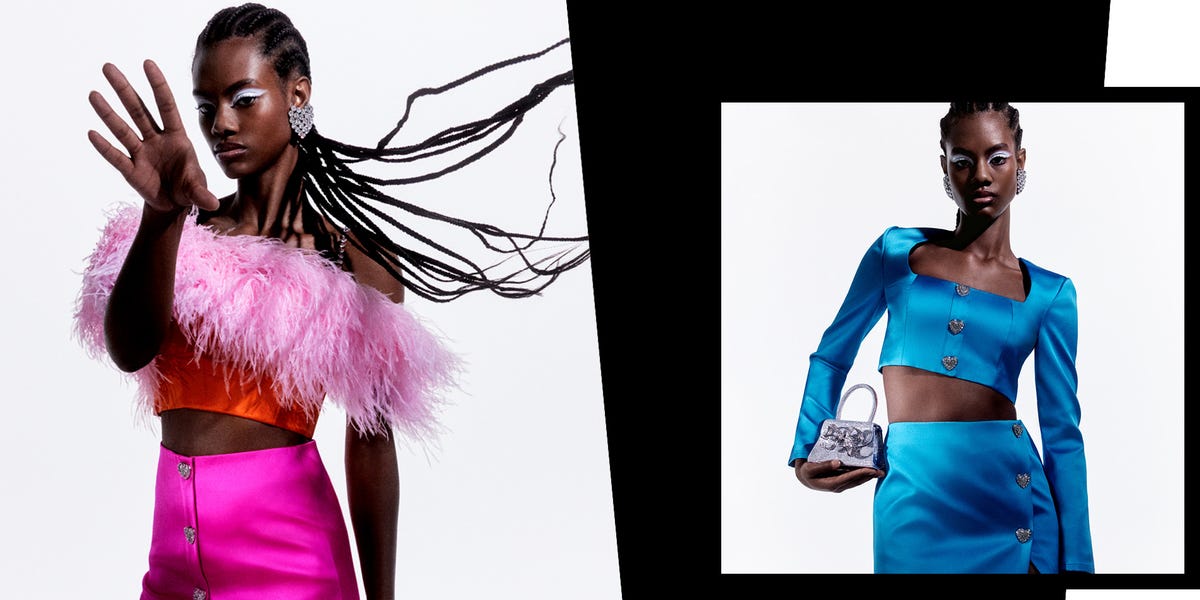 Almost as soon as summer is over, we begin to look ahead to the next most wonderful time of the year: the so-called "holiday season," which begins as soon as the first autumn leaf falls and continues just after new year's eve (or to the last man standing, in our books at least). It's time to eat, drink, have fun and twirl between infinity parties and events – and all in your most fabulously extravagant outfits, of course.
A busy schedule means a plot of looks, and while we'll definitely make the most of all the big fashion rental platforms there (both wallet- and respectful of the planet), there is always room for one or two new flashy pieces… And the new Self-Portrait exclusive Mytheresa capsule collection just done this much harder to resist.
Welcome to your festive season wardrobe, with frothy feathers, crystal details, embellishments, bows, form-fitting satins, intricate lace, jewels. hand bags and more – all in a bold palette of pink, red, blue and orange to help you get seriously in the mood. And there are also chic pieces in black and white, red and green, for those with a penchant for more classic (but no less fabulous) festive hues.
As for the accessories? More is definitely more when it comes to dressing up for a festive party, so up the ante with high and dizzying heelsstatement earrings and some serious sass to boot.