Old Navy Wide Leg Straight Jeans | Editor's Review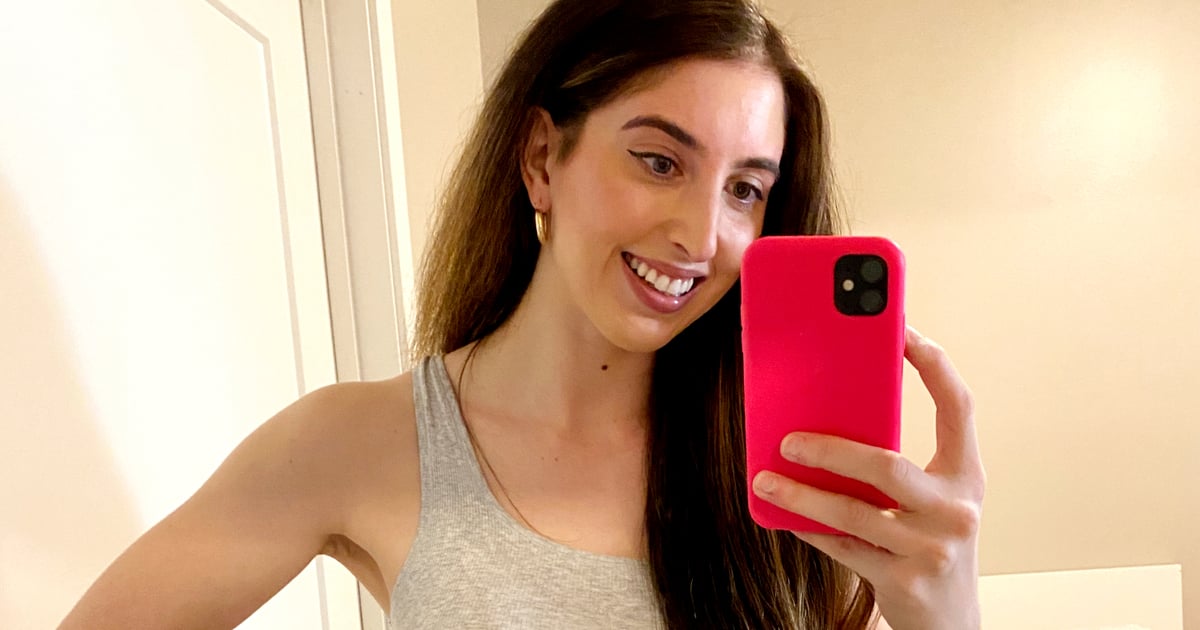 It's hard to believe my wardrobe was all about skinny jeans. Looking back, it's a shame I don't have a full collection of jeans, but I'm working overtime to catch up these days. Enter my newfound appreciation for wide leg styles, especially those from Old Navy. Just a few weeks ago I was poetic about the Sky Hi Old Navy High Rise Wide Leg Ripped Jeans, but now I've added another epic pair to my (growing) collection: the Sky Extra High Rise. Hi Straight Wide-Leg Jeans ($45), which looks straight off a runway.
When I walked past them in the Brand New section, I did a double take. The silhouette features curved forward-facing side seams and subtle fading, giving them a vintage look – and four times the price. They stood out in that they are different from the type of styles I usually see at Old Navy, a little trendier than I expected. Naturally, I added them to my virtual cart within minutes and ripped them out of the packaging when they arrived a few days later. Spectacular? Yes. Well Named ? Yes too.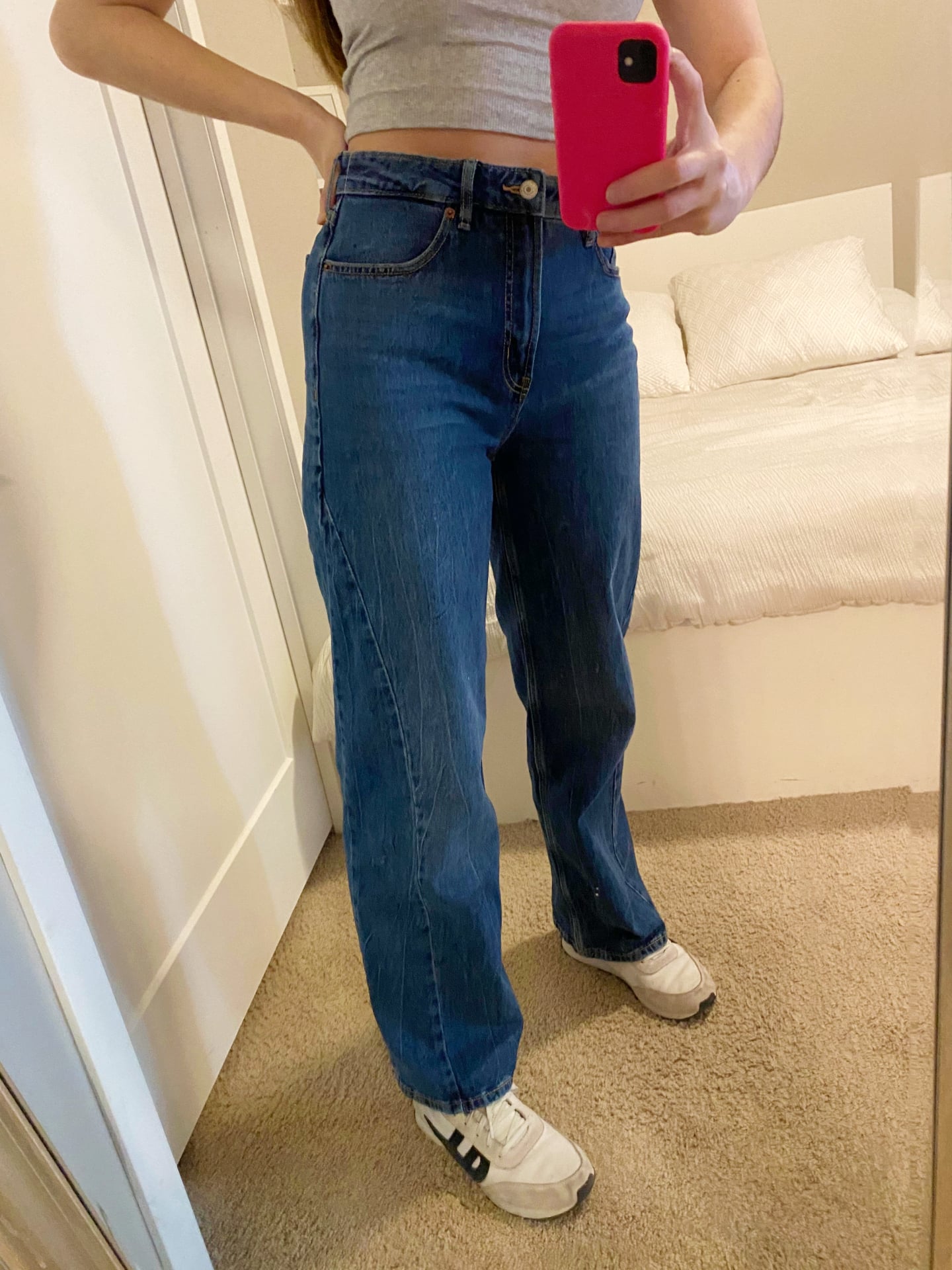 The verdict? Obsessed is an understatement. I love the idea of ​​pairing these wide leg jeans with a crop top or bodysuit and sneakers this spring. They're *extra* high waisted, which I'm a big fan of. And I know I said it once, but I'll say it again: the forward-facing seams are all. It's a detail that instantly ups the cool factor of any outfit, with virtually no effort required. My one and only complaint is that I should have bought a size down, so pleaseeveryone, don't sell them until I have a chance to trade them!
Image source: POPSUGAR Photography / Marisa Petrarca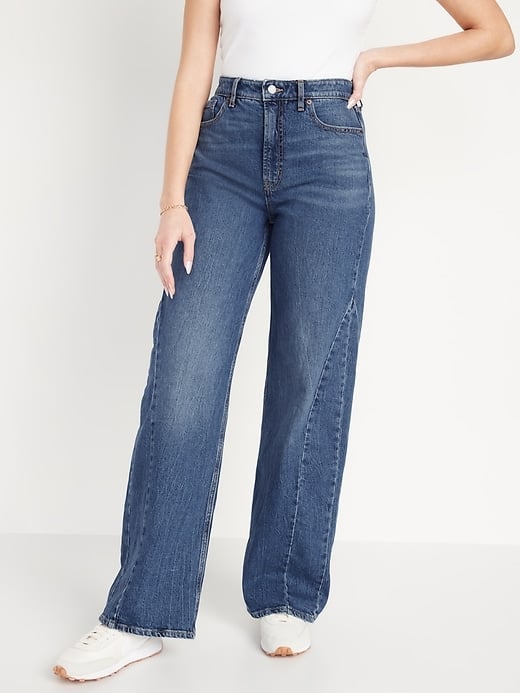 Sky-Hi Super High Rise Wide Leg Straight Jeans
Buy now